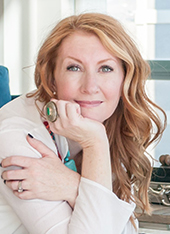 JUDITH BALIS
OWNER, PRINCIPAL DESIGNER
I started Judith Balis Interiors (Formerly NEST Interiors) after years of designing the spaces of friends and family in my spare time. What began simply as a passion (okay, slight obsession) for interior design has grown into a successful design business serving residential clients from Boise, Idaho to New York, and has afforded me exciting opportunities I never thought possible, like getting to showcase my work on HGTV.

I feel so blessed to have the opportunity to help people love where they live, and to get to know so many wonderful folks along the way. It is rare that I finish a job without having made a new lifelong friend.

My goal as a designer is to create comfortable and highly livable environments that are unique and soulful as my clients. I love to mix styles and eras–high and low, old and new – personal items my clients have collected along their journey, mixed in with or repurposed as new items, but always aiming to balance sophistication with an element of surprise and whimsy…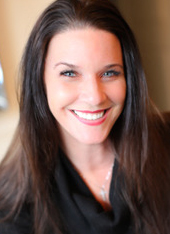 ERIN BENTLEY
ONLINE SALES COORDINATOR/BEAUTIFUL MESS SLAYER
I am thrilled to have this opportunity to work with my longtime friend, doing what we dreamed of weekly as we perused thrift stores and estate sales hunting for treasures together when our babies were very young…and to be able to use my super-human organizational skills, meticulous attention to detail prowess, and relentless perseverance to understand how a person's needs translate aesthetically is a dream come true!
My passion for decorating and organizing revealed itself at an early age. I couldn't even reach the bottom of the grocery cart when I was making sure the produce, boxes, cans, and bread were all sorted and arranged neatly in their place. I get tremendous satisfaction out of creating spaces that embody the people who occupy them, while being organized, efficient, and above all else uniquely beautiful. Nothing brings me more joy than helping people live happier.
In my personal life, my soul is fed when I can smell a horse, listen to live music, host a party for friends and family, or daydream of someday retiring in Ireland while enjoying a Jameson, neat. My three daughters are my oxygen and the reason for all that I do.
MINDY WALKER
BOOKKEEPER/OFFICE MANAGER EXTRAORDINAIRE
When I'm not handling the books for Judith and simultaneously balancing a career in commercial real estate marketing…as well as being the general go-to-girl for everyone I meet (ranging from parallel parking strangers vehicles in downtown traffic to hopping on stage to help out a shy karaoke singer), I can be found baking pies, backcountry snowmobiling, pulling trout from alpine streams, and happily scrubbing grease from underneath my fingernails.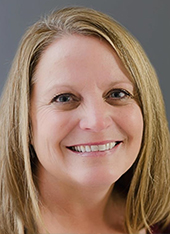 BRANDI PORTER
COMMANDER OF CHAOS