It's every designer's dream to get to work with a client from start to finish, helping them craft a dream home from blue prints to placing the final throw pillow.
The Anderson family had purchased their dream lot in Boise's North End, and had selected the perfect builders, Ogata Construction, (whom I use almost exclusively for all my remodels. They're the BOMB!) But then, like many homeowners building from scratch, the Anderson's realized they were in over their heads. There are SO many choices to make–from flooring, to paint and trim color, to bath and kitchen finishes–all of which you want to be as timeless as possible, but also reflect who you are and what you love. Making all of these selections is only the tip of the iceburg when building a house…there are also things that first-time home builders don't even think about, like how their furniture is going to fit in the rooms for best flow and usage, what kind of lighting is best for each space and task, where feature walls should go, how door openings can affect the function of a space, and on, and on, and on… It can be a full time job, which is exceptionally difficult when you're already working a full time job!
So, to ease some of the stress, Ogata Construction brought me in to help. The Anderson's and I clicked right away as we set to crafting their dream home together.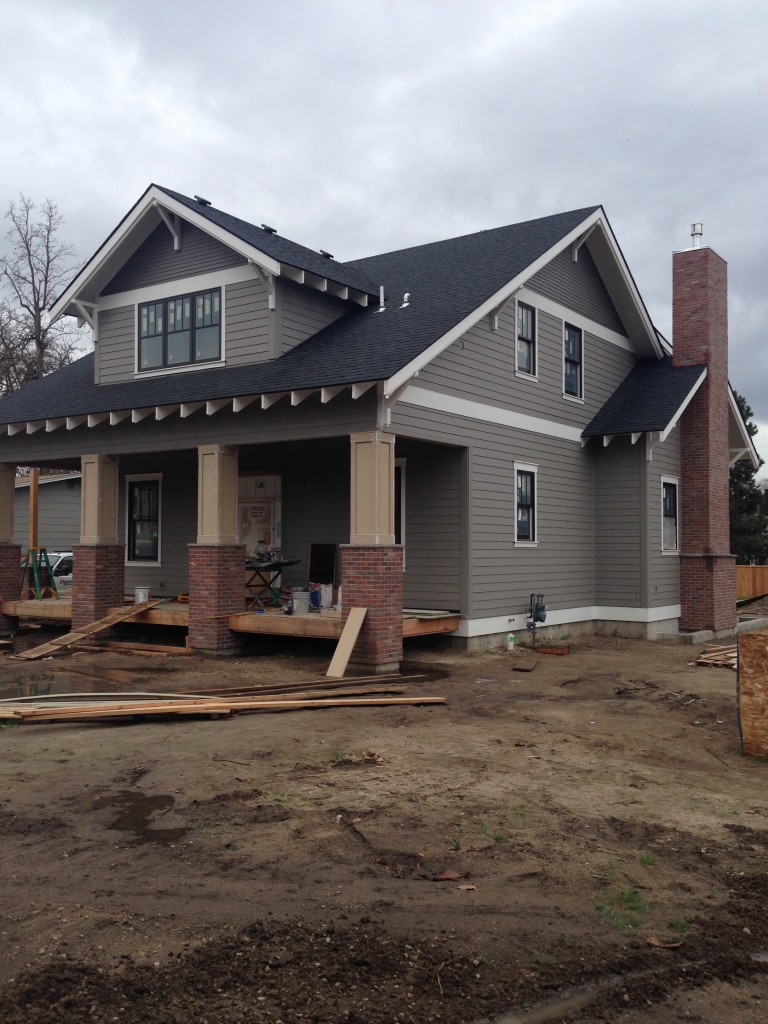 First decisions to be made, the exterior. While neighborhood regulations may restrict you doing exactly what you want (like no exterior turquoise paint allowed), it's ideal to consider how the outside of your home will blend with the inside. This gray (Sherwin Williams "Dovetail"), black, and white color palette was the perfect companion to the classic brick. It evoked the period of the architecture while still looking fresh and modern, and accented the homes gorgeous craftsmen bungalow-style details, such as the three-over-one windows.
Once the outside was secured and in progress, we got to work choosing indoor colors and finishes that would harmonize from room to room.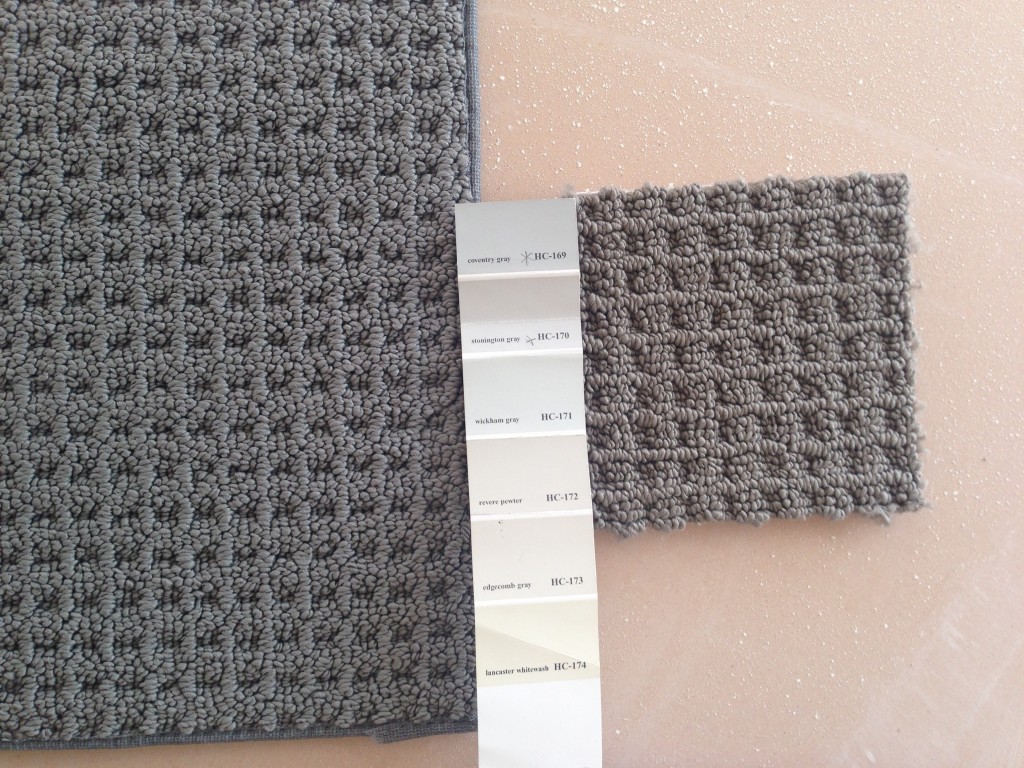 We picked from a range of grays with slight brown undertones. Benjamin Moore's "Stonington Gray" was the winner. It is a subtle and fresh neutral that would allow us to play with a variety of bright fun colors when furnishing the space, and would also allow flexibility to change out accessories with the seasons if they desired.
Where there were would be carpet, we selected a soft but sturdy Berber for this busy family of four, and a deep, dark, classic, espresso stain was custom blended for the hardwood.
It was the perfect neutral backdrop for all of the FUN we would be adding later!
Here is how our neutral base turned out (before I got busy furnishing it…):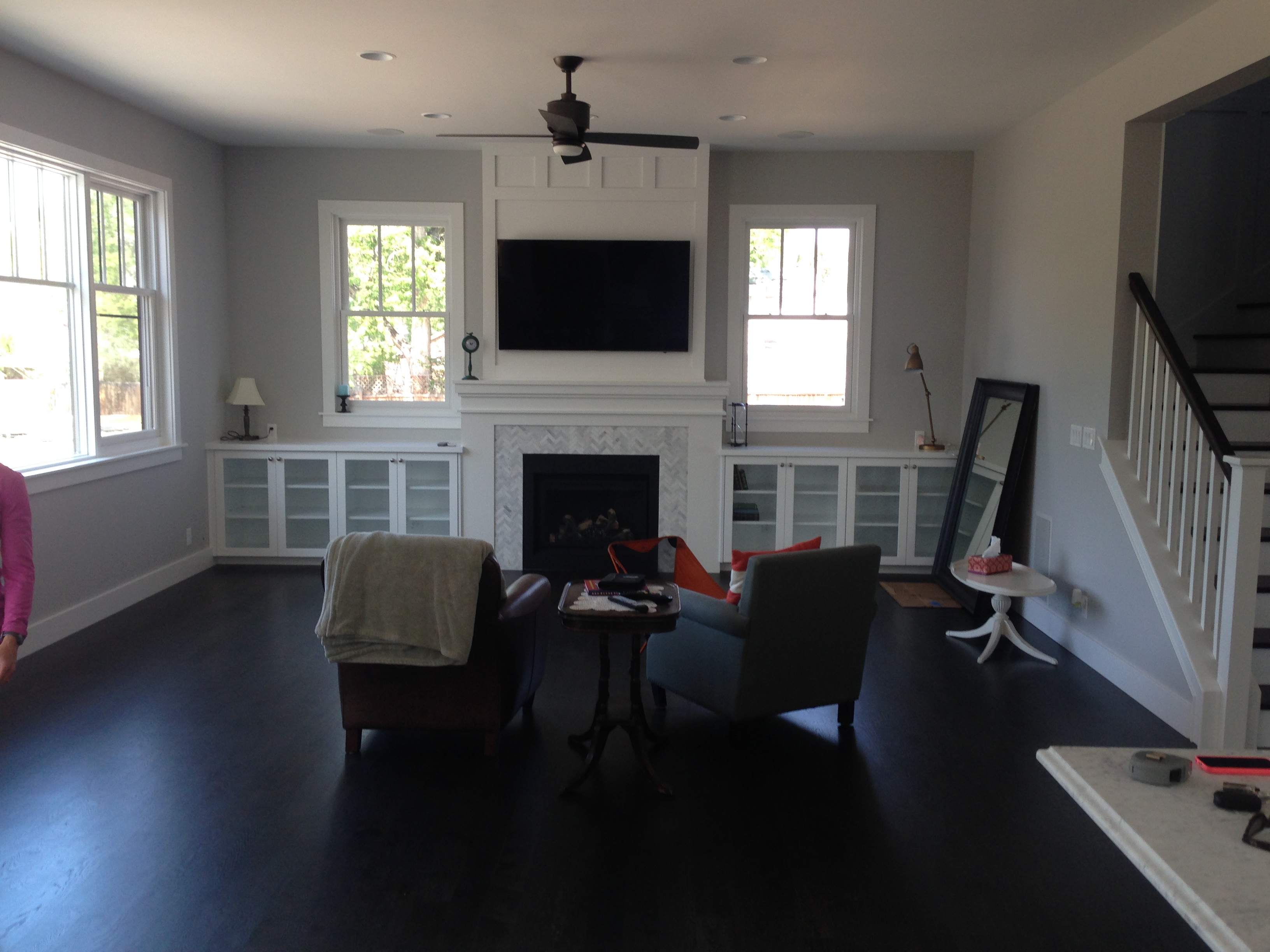 And then, I brought it to life by adding lots of bold and fresh color in the accents. See, not boring at all…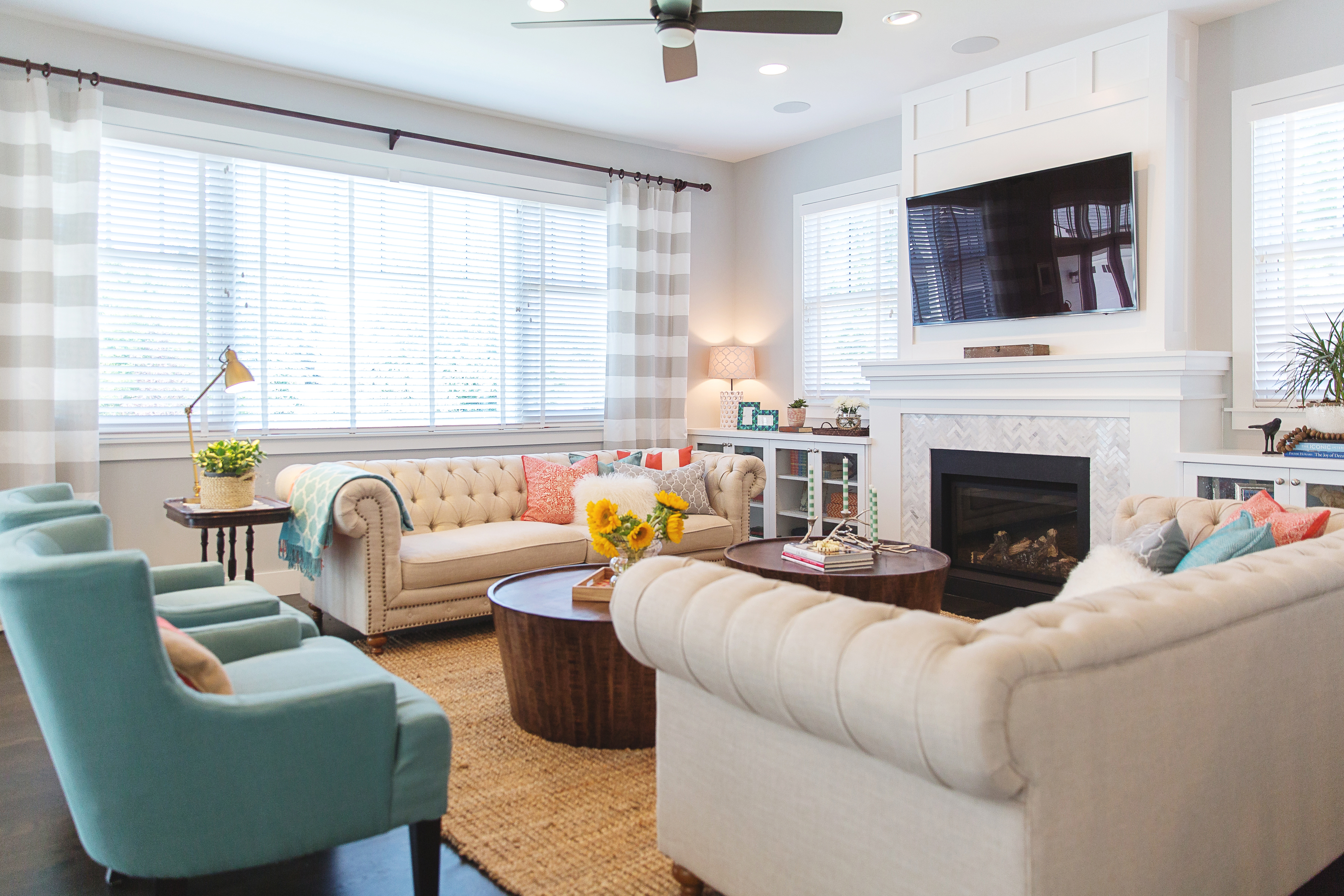 Wow(!), right?!
The turquoise, coral, and cream pop against the neutrals, allowing color to take center stage and breathe liveliness and fun into the room…but the neutrals also allow the Anderson's the flexibility to change out their accent colors when they tire of these and are ready for a new perspective.
Curious to see how the rest of the Anderson home turned out?
In my next post I'll show you before and afters of their fabulous cottage kitchen with modern amenities, with future posts covering their jaw-dropping bedroom suite, mudroom, entry, and powder room.
Here's a sneak peek by way of the back of my car on load in day…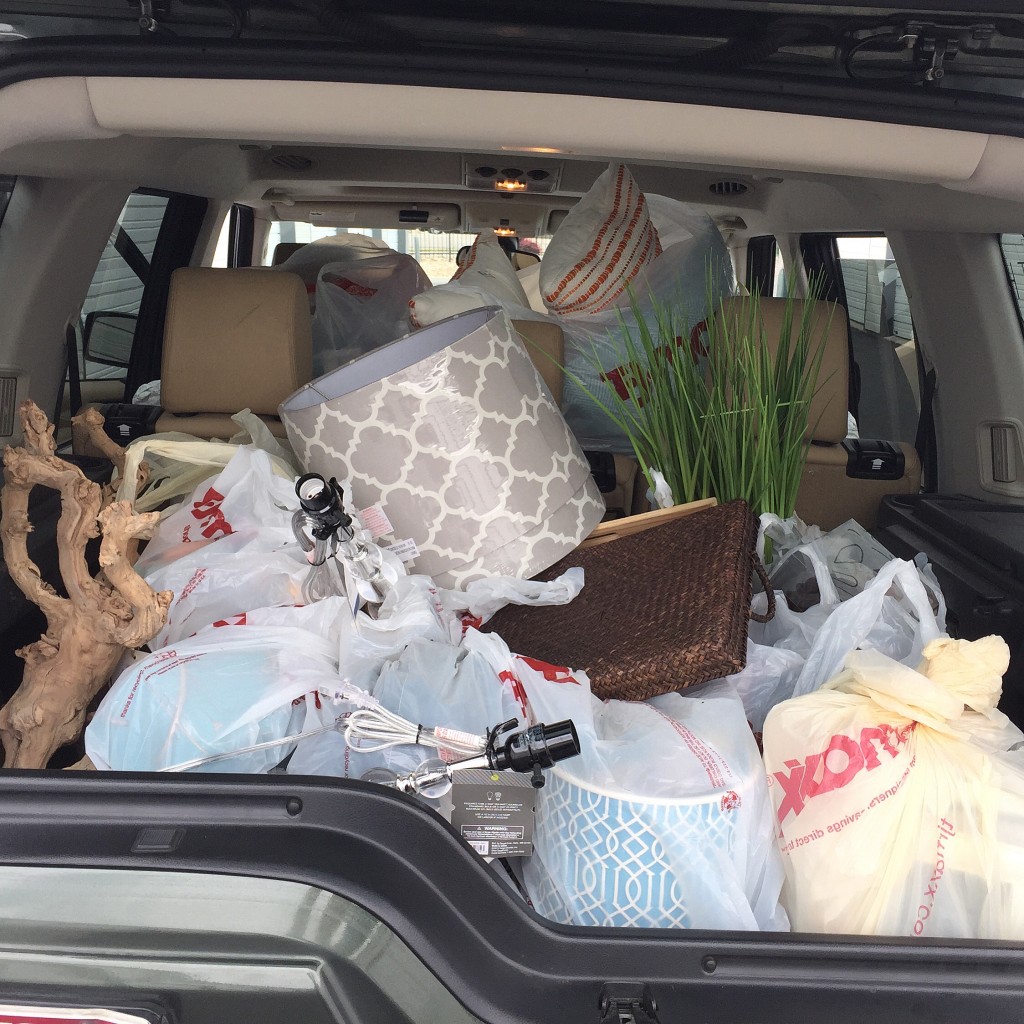 xoxo,
~Judith