I love that wallpaper has made a comeback in a big way. The wallpapers out there today are not your grandmother's wallpapers (although you can still get some of those too, if that's your thing). Today's wallpapers are modern, bright, sophisticated, and delish! Take a look at these!


I am truly in LOVE with this wallpaper by Cole and Sons. I used it in a mud room with big windows and a painted white concrete floor, and it STOLE the show!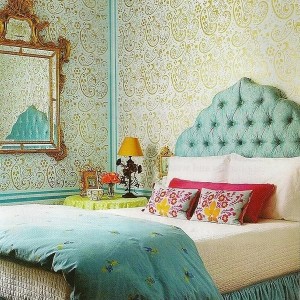 This picture not only shows off the FABULOUS wallpaper, but how adding a little dash of a warm color (the pink pillow and orange lamp shade) to a cool color pallet can really take a room to the next level.





I love the subtlety of this mirrored wallpaper by Anna French